In the current world of digital first approach to business and marketing, every online campaigner or advertiser dreams to have a tool, asking just for a budget and website URL to begin attracting customers and sales from Day 1.
Concerning this, the world's largest search engine, Google, has long been gearing up to fulfill their ambition and eventually making headlines after the Google Performance Max launch.
Ever since then, folks have kept questioning us. What is Performance Max? How does it work?
After all, over 80% of global businesses trust the potential of PPC campaigns by Google Ads (formerly Google Adwords), as confirmed by WebFX.
Still, these campaigns are becoming notorious due to certain flaws that Google has tried to eliminate with Performance Max. Here's everything you need to know about the ad campaign.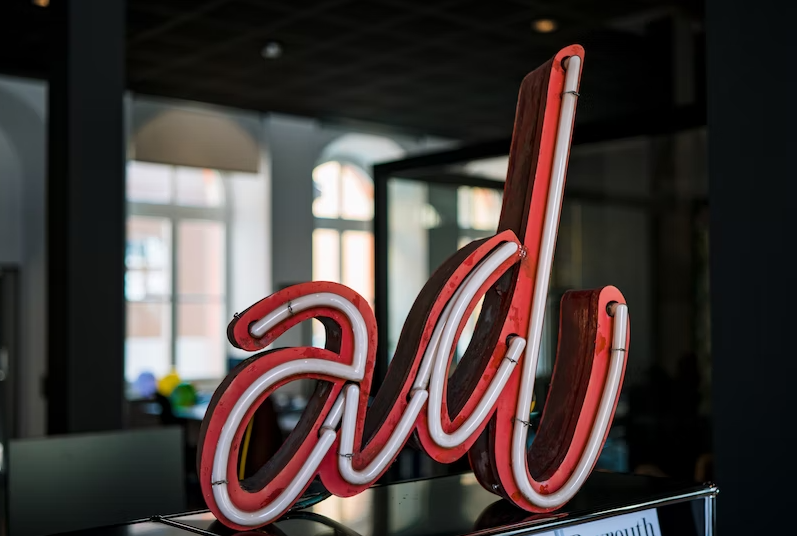 So, What Exactly is a "Google Performance Max Ad Campaign"?
Well, it's worth piling up interest for Performance Max, or PMax, by Google.
After all, the latest entry into the Google Ads network heavily relies on machine learning and AI and is known for serving an enhanced experience to the advertisers.
In short, it is one of Google's goal-based advertising campaigns that aids advertisers in automatic ad placements across multiple platforms through a single campaign.
These platforms are also powered by Google and range from Google Search Display, YouTube, Discover, Gmail, shopping maps, etc.
However, whatever you know about Google's Performance Max might be limited because the ad network carries much more than just this simple definition.
There are tons of great reasons to portray the helpfulness of PMax, and next we will share a quick glimpse of those reasons.
How is the Google Performance Max Ad Campaign made for you?
The main function of the Performance Max campaigns is achieving your conversion goals from the campaigns with the specified budget you have set.
The ad network utilizes a smart bidding system that optimizes campaign performance across multiple platforms to keep the cost at the lowest and the return at the highest.
In other words, while optimizing the ad campaigns in real-time, Performance Max even optimizes the client's budget.
This eliminates the need for agency to some extent. You will no longer be playing around with your budget, nor will you be wasting ad spend on multiple areas across the internet, which is something that could readily disappoint beginners.
Performance Max vs. Smart Shopping
It appears that Performance Max will entirely replace the Smart Shopping ad campaign. Advertisers will automatically be switched to a performance-based campaign by Google; possibly it has already happened by the time you are reading this article.
But it has no downsides at all!
Compared to Smart Shopping, PMax provides your advertisements with wider visibility. Simply put, it provides you access to two additional platforms: Google Discover and Google Maps; these platforms were absent in Smart Shopping.
However, the overall foundational feature of PMax mimics smart shopping. Still, the campaign is facing some backlashes for its complete transparency and access to data.
But if you sell products online, the campaign offers amazing things for you.
E-Commerce People Should Better Check This
If you were in the e-commerce industry and experienced in rolling out ad campaigns through Smart Shopping, you might have already mastered the brand new PMax by Google.
For many, it may feel more like a threat, but indeed, it is a treat.
Performance Max campaigns serve flexibility in including and excluding audiences. Simply put, the campaign lets you create first-party customer lists and incorporates plenty of innovative options, making certain that only the right customers are on the radar.
Also, the advertiser or bidder needs to put only raw assets (text, images, and videos), and Google will automatically use them for the campaigns in a way that's more relevant to the audience.
Through ad strength, you can even forecast the possible outcomes of the given campaign. Most notably, the bidding strategies deployed by PMax optimize revenue for the advertisers and not just conversions. This keeps maximum profitability inside and losses outside.
Discussing the good and bad sides
Breaking down some major ups and downs of Google Performance Max to have a thorough understanding of the ad campaign
1. Benefits of Performance-Max Ad Campaigns
Let's take a look at the list of benefits of Performance Max in simple words:
Reach out to new customers across multiple platforms and expose your ads to more prospective customers.
Performance Max helps you achieve better results and performance by utilizing smart bidding techniques.
Automated navigation is easy to operate by novices and non-experts at the same time.
Automation aids in real-time management. It makes managing campaigns effortless and makes ad optimization simple.
Provides a thorough understanding of what's working and what isn't.
2. Drawbacks of Performance-Max Ad Campaigns
There are certain problems with performance max that you may not want to hear –
With so much automation, you will have much less control over your campaign.
If you are a professional advertiser seeking more custom options, the tool isn't for you.
The Pmax may end up burning your investment if you don't have much data to reveal.
Doesn't provide much control over the level of advertisement for the product.
Final Thoughts
Google Performance Max will make ad campaigns more creative and result-oriented. The ad network was solely designed to limit the manual activities in ad campaigns and switch most activities to automation. It makes the ad network a perfect pick for novices and beginners. But professionals may avoid it. So if you are still confused whether or not this is the right tool for you, we have White Label PPC experts ready to answer all your queries; all you need to do is send us a message!
---
by

admin_whitelabelseolab |