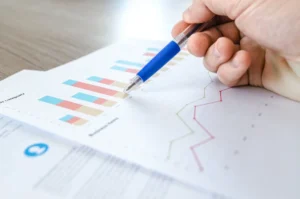 In the current digital world, online marketing plays a vital role in shaping the popularity and success of any brand. But when you run online campaigns, it becomes important to analyze the different metrics to measure the effectiveness of your campaigns. Among different ways, one of the most popular and often coined terms is SWOT analysis.
What is a SWOT Analysis?
One of the many things, including the processes that evoke growth and development in a business is known as SWOT analysis. It is a technique that is particularly designed to help business owners and marketers understand what might distinguish you from the other businesses prevailing in the market and what are the resources you have to implement upon the created opportunity. The same framework also follows when the SWOT analysis helps you understand what is troubling you from making full use of that opportunity.
The SWOT analysis consists of mainly four areas and they are meant to help one explore its internal and external factors:
Internal
External
How To Do A SWOT Analysis?
To make full use of this process one may need to identify the possible things that are meant to be achieved with the help of a good SWOT analysis. How it actually works depends a lot upon how well you do know your business insights and other insider information. Some of the things and the framework that may actually help you in catching grip of the process of how to do SWOT analysis for your marketing campaigns, is mentioned here by our White Label SEO Experts.
Let's take a good look at how these things work and what are the things that you can follow to achieve attainable growth.
Your Strengths
Regarding the first letter expansion, which is basically known as Strengths are the core values and principles of your business that you follow. You can ask these questions to yourself to get a better overview of "Strengths".
What kind of skills and strategies does your company possess so that we can turn marketing goals into a reality?
What are the amenities that our business is readily available with to help us reach the marketing goal?
What kind of unique factors will help our business?
What type of people and time do we need to achieve the goal?
How can we lure our current and existing audience in helping us to reach the goal?
Your Weaknesses
Weaknesses are something which should not be overlooked as they can make a difference in improving your business processes and reputation since computing it will automatically direct you towards what may be going wrong. You can compute your weaknesses with the help of some analysis and they are:
What fields would need improvements?
What is the current status of the processes going on with your business?
What are the things that may consume more time regarding the marketing goal that you have set?
Which type of limitations whether technological or physical may prevent your business from achieving the goal?
Your Opportunities
Opportunities are something that you and your business creates while on the run to achieve success with your marketing campaigns and other processes that may improve your business reputation and growth. You may discover your opportunities with the help of following set of questions:
What kind of strategies are our competent business not utilizing?
What kind of articles and other informative subjects is our rival business not sharing?
What new trends that your business can follow?
How can your business be more efficient and effective with the same amount of work?
Your Threats
Threats are something that can put your business backwards and should be assessed at regular time intervals to avoid any mishaps. You can identify your threats with the help of following set of questions:
What are the current market conditions and how are they blocking our growth in attaining the marketing goal?
What are the same and old tactics currently being used by our business that our competition is also doing?
What are our weak points or it can be termed as, what your competition business is currently performing better than you?
Now, there are several analyzing processes to take care of and that can help you eventually monitor all of these factors. However, a SWOT analysis in SEO may invite a consultant who will always suggest you to go with only major factors to capitalize on to make full use of SWOT analysis. This is a rather better way to not stretch your resources, whether internal or external, in a way that it is nearly impossible to figure out what could really help you achieve the marketing goal into a reality.
Doing a few of the mentioned above things well will provide you with an overall best outcome. In such a way you can have a clear understanding about what the tactics and major stress points will make or break your success and our marketing experts have defined it as:
Capitalizing on your strengths and opportunities
Improving your weaknesses and threats.
Conclusion
Now that you already have a rough idea about what SWOT analysis of marketing actually is and hence it can help you in choosing a cleaner version of these points in the presentation deck. Experts at White Label SEO Lab suggest that this will eventually lead you in visualizing your marketing strategy to team members and stakeholders in a way that will be a little easier with the understanding. So why wait for the opportunity to knock at your door, connect with us to dig deeper into the topic and enjoy the benefits of the SWOT era.
---
by

admin_whitelabelseolab |