Are you also trying to figure out how to increase organic traffic? Well, If you are looking to acquire shortcut methods for driving traffic to your website, then you will be disappointed to know that there isn't one. When it comes to boosting your website's traffic, you need to have patience along with a well defined process.
While organic traffic might appear to be a hard and difficult task that requires patience to produce further results, if done correctly, it can do wonders for your online presence. Now, if you choose to improve organic traffic then boosting strategies might be the greatest investment you can make for your business.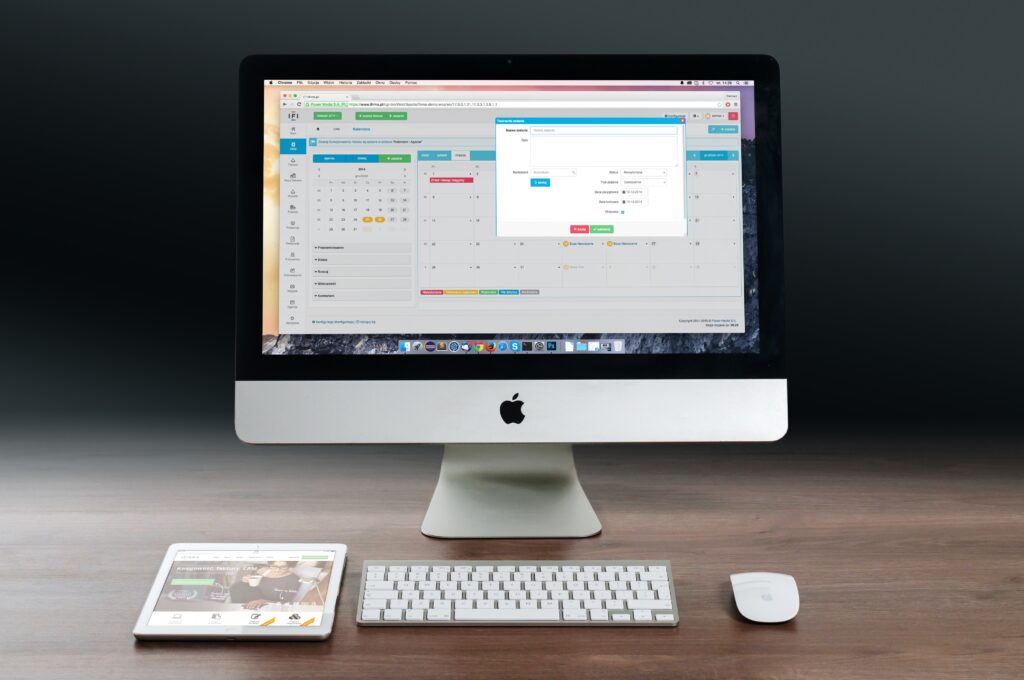 How to get Organic Traffic?
There are two ways in which we can increase organic traffic. They are PPC and SEO.
Generally, you can drive traffic to your website with the help of search engine results pages or SERPs by using search engine optimization (SEO) or pay-per-click, also termed as PPC advertisements, that are placed before organic results including Google Ads.
In paid advertising, the results can be obtained immediately but you are required to pay every time a user clicks on your advertisements. This is a quick fix to your business goals and might only give you temporary prospects as customers and a high bounce rate.
Building organic website traffic is free but also requires an adequate amount of time. While with SEO, results are often produced after a while since you do not have to pay every time someone goes through your ads and hence it only targets organic traffic to increase your website visibility.
What do you mean by the term "Organic Traffic"?
Organic traffic generally is in relevance with the  crawlers that visit your website after performing an internet search on a website like Google, Bing or Yahoo. Organic traffic takes time, if it is done with the help of SEO to generate results but it is also considered the most superior form as it increases traffic for your website.
Organic traffic is targeted which  means that the users who click through your website do have a specific intent and also possess a higher conversion rate than a random Crawler from a paid search or PPC. Organic traffic is also capable of increasing your credibility since visitors are more likely to choose and trust the websites that rank high organically.
Tips for Increasing Organic Search and Boost Organic Traffic in 2022
Ranking high on search results can be a big boost for any website owner or sales marketer. Furthermore if you rank on the first page itself then you can probably generate plenty of organic traffic. If you fail to rank on the first page, then your business goals and objectives may fail.
Here is a simple yet impactful guide to increase organic traffic by White Label SEO Lab and its expert teams to your website:
Use Quality Keywords:
Writing high-quality content is a major thing in acquiring organic traffic but it is not just the ultimate thing to achieve what you require. You can increase organic traffic to your website if you focus on quality keywords while doing your keyword research. You can also make use of long-tail keywords that are a combination of three or four words. Also, you can create interesting titles for your blog posts with the help of long-tail keywords.
Incorporate Influencer Marketing:
Influencers do have a lot of followers who regularly watch their content and personally interact with them. By allowing them to mention and suggest your business brand can make a huge difference  and drive huge organic traffic to your website. Influencers also create original, new and quality content for your brand. With this, you acquire new potential customers using an influencer as your brand ambassador, more profitable if you run a small business.
Bring On Page SEO in Action:
It can be accepted that you are creating and publishing great content but still you need to optimize your webpages for search engine results when learning how to drive organic traffic to your website. On-page SEO may include optimizing your images, HTML tags and headlines. Always make sure your images support your content and then optimize your meta description and title tags. Your header tags make your blog posts easier and more prolific to read that can also impact your rankings. Your on-page SEO will increase organic website traffic and boost your website visibility.
Removing Older Content:
Non-performing or older content is the content on a website that doesn't fulfill its desired purpose. It is also one of the principles to increase organic traffic and if not done then can cause major setbacks and compromise your chances of ranking in the Search engine result pages. This happens because search engines experience a glitch in the crawling process and visitors leave your website before getting to important pages.
Removing non-performing pages or content is an important part of any business strategy. It allows important content to rank higher in results pages and will help your business earn more organic traffic.
Try Guest Blogging:
Guest blogging is a new and innovative way to increase organic traffic.  You can do this by becoming a guest blogger for other websites or you can invite people in your niche to blog on your website. Your guest blog post on a high-authority website can gradually increase traffic to your website and help boost your brand recognition. The website's business owner will offer you to share the link on your own website and this can give you referral traffic along with learning and earning backlinks on your website.
Share Your Content On Social Platforms:
Sharing your content on social media platforms is an excellent content marketing way but the only additional thing you need to do is to be assertive. You can participate in discussions with common hashtags on Twitter. Also if you need to engage with your visitors then you can answer questions on your Facebook page and respond to respective comments.
Bottomline:
An increase in organic traffic is defined by White Label SEO Experts as, your website is attracting more visitors on search engines like Google and yahoo without having to pay extra for any advertising space. Organic traffic is highly valuable as you can see and it boasts a higher conversion rate. Hereby, you can reach out to us anytime as our SEO reseller services are the best and it is also less expensive than paid traffic.
---
by

admin_whitelabelseolab |