It cannot be denied that google ranking is playing a vital role in running the business successfully. Some important factors, highly affect Google ranking such as the inbound links are still a great way to help improve your google rankings. Guest post is also one of the best ways to increase your backlink profile. Well, of course, the budget can be an issue and can trouble one to get a guest post link. Relax, you don't need to worry anymore! This article is entirely dedicated to the procedure to find a guest post at a low cost. The very first thing you need to find the right site for you.
Initially, you need to find a good website for guest posts that include 3 Vital Factors that Influence the Strength of the backlinks.
1) Relevance: Getting links from a niche industry like yours will help increase your SERP ranking.
2) Domain Authority: Links from high authority sites to your site make a huge impact to climb up in the ranking.
3) Dofollow Links: Only a DoFollow link can pass the authority to your website. So before doing an outreach mail to the webmaster make sure that the site isn't giving NoFollow on a guest post.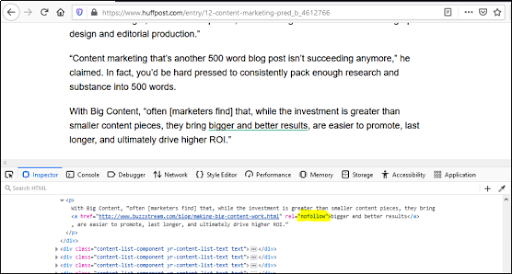 How to Find a Guest Post Site to Outreach?
The best way to search for guest post sites through the search operator.  Here is the list of search strings to find the guest post opportunity
"write for us"
"submit post"
"submit guest post"
"submit a guest post"
"guest post"
"guest post by"
"bloggers wanted"
"guest bloggers wanted"
"writers wanted"
"submit blog post"
"become a guest blogger"
"guest post guidelines"
"contribute to our site"
"submit an article"
"become an author"
"become a contributor"
"become a guest writer"
"submission guidelines"
"the following guest post"
inurl:guest-post-guidelines
inurl:guest-posts
inurl:write-for-us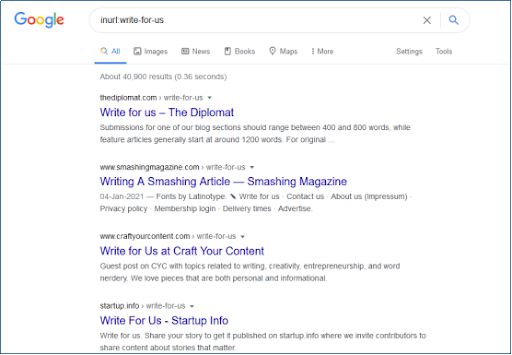 Writing Influencing Outreach Mail to Publisher
Now that you have found a relevant site for guest posts, you need to write a compelling outreach mail to influence the webmaster to publish your post.
Make a Personal Connection with Webmaster:

Don't use the same email outreach format for every site. Instead, you can make personal touch by adding the webmaster's name and mention some of the old posts published on their website.

Tell Them the Benefits:

Explain to the publisher why your topic ideas are good for their readers. Let the webmaster know about your idea by giving a piece of brief information about your topic.

Show off Your Previous Work:

You can also include some samples of your high authority guest post so they can know about your quality of your work.
Negotiate Respectfully to Get the Guest Post at Low Cost
The nature of guest posting is such that if you are promoting your website, more often than not you need to pay a price for a sponsored post. But some editors demand a higher price for a guest post on their website. 
So you should learn to negotiate to get the guest post at an affordable cost.
Here are some significant points to consider while negotiating with writers
Make a deal that is reasonable for the publisher as well. Unsure what that is? You can simply ask the publisher if there is a chance for negotiation and see what they say.

Politely ask the publisher to low down the cost as your budget is not enough.

You can just tell the publisher that you will be providing content on a regular basis. Making a long relationship will mutually benefit you and the site publisher.

Don't accept a deal that is not in your budget. If you say No to the publisher and you sound very genuine to them they might accept your guest post at a lower rate just to make a longer relationship.
Conclusion
If you still find it difficult to find a low-cost guest post, then contact our SEO experts at White Label SEO Lab. We are skilled to help digital marketing agencies get the top ranking for their clients. I wish you all the luck that prevails!
---
by

admin_whitelabelseolab |