In the present day world, having an all round online presence is a necessity for any business out there. Whether you are running a small restaurant or own a legal office, you need to work on various online profiles and listings, Google Business Profile is one of them.
What is a Google Business Profile?
Google Business Profile is a feature offered by Google which is free of cost and thus helps marketers and business owners to monitor and manage their presence in the digitalized world across almost all the search engines and its growing category of utilities, including Google Maps too. For SEO professionals, it is a boon as they use Google Business Profiles to execute their strategy that is mostly based on location. To embark on this journey for reaching local search success, you have to first create a Google Business Profile. GBP offers the greatest opportunity for businesses who are looking for some local exposure. Features such as Google's Local Search play a major stress in realizing the need for a GBP for startups, new and already established businesses.
Some of the basics to Google Business Profile can be acknowledged as it gives a list of businesses who are around you and a lot of other information needed to find a specific business like:
Your Business address.
The working time, i.e. Business hours.
Category in which you are labeled.
Reviews from other audiences.
Google's Knowledge Graph furthermore makes assessment about these verified Google Business Profile information. This helps in generating summarized details for its database about businesses and related amenities and resources that are in relation with the specific searches. You can also optimize your GBP listings and the most interesting part is that information provided about a business through Google Business Profiles is sure to be visualized in Google Search and Google Maps. Apart from this, a third-party application or platform who are using the Google Maps API will also show Google Business Profiles, no matter what type of device is being used for the intended search. Some add-ons that can help you in managing your business information effectively have automatically been upgraded to Google's universal platform and that is, Google Business Profiles.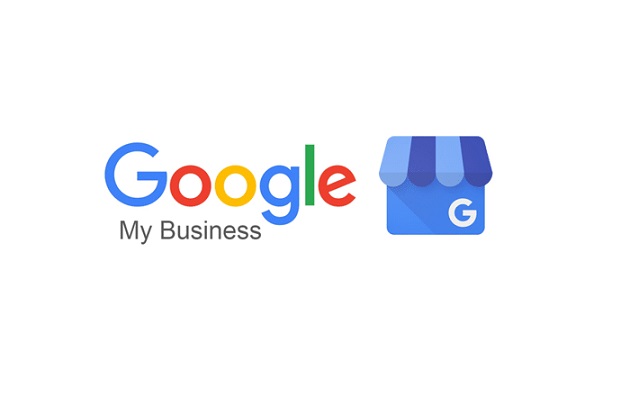 Tips To Optimize Google Business Profile
Once you have gone through the complete procedure of creating a GBP, you will now be directed to Google Business Profile Manager from where you can manage your business profile and also modify your details.
Here are some basic but Important tips mentioned by our White Label SEO Lab experts on how to optimize Google My Business Profile.
Start By Getting Your Google Business Profile Verified
If you are wondering about how to optimize Google My Business listing, the first step is to get your profile verified. It proves to Google that you are authorized to manage and represent the business you claim.
Verifying your business is vital for the visibility and performance of the GBP. It is important to take note of the fact that until and unless your profile is verified, Google won't display your business or its customizations. Without the actual verification process, you will not be allowed to access page feedback and insights, along with the information or business reviews from the back end. The verification process is easier and it may take upto a week to get completed. Once it's done, Google will automatically send you a verification code that you will be notified to use to verify your profile along with your business. After this, your business will officially be live. After you successfully complete the verification process, you can add additional details which come under essential Google My Business optimizations such as information regarding your business thereby including business hours, business messaging options, business descriptions and some pictures.
Enter Complete Data In Your Business Profile:
If you want to know what local search results prefer, then the answer would be the most related content for searches. Thus, it can be rightly said that businesses who are offering the most accurate, complete and descriptive information will be much easier to appear in the local search ranks. Thus, do not leave any details regarding your business as it will improve your local rankings. Also, you have to be sure about your business profile, and it should be able to convey what your business does, where it is, and how the users can acquire the goods and services your business is offering.
Including the Right Services:
This sounds somewhat similar to the process in traditional website SEO as Google uses a variety of factors to acknowledge the websites among local search results. If you can include high quality keywords and search phrases to your business profile then it is going to be a major turnover since your business website is listed directly within your GBP. Therefore, you can display these in the business description and each time you post a local content to your audience.
Provide Business Timings and Hours Accurately:
It is a major point to ponder as it is important for your business to describe its working hours and also it is equally important to update them if you have changed them afterwards. You can further customize your working hours for holidays and other special events as well. Therefore, timings and hours should always be updated to keep your website accurate and users happy as it is offered by Google to customize your GBP profile.
Add Some Pictures and Videos:
Pictures are a great way to depict what your business is all about and hence it may help business profiles perform better than most business owners and marketers probably do hope. White Label SEO Experts here at White Label SEO Lab say that businesses which have incorporated photos and videos on their profile receive 45% more requests for driving directions on Google Maps and 40% more clicks to their websites than businesses without pictures.
Focus on Getting Positive Reviews
It is so important to take note about the reviews that your customers make as it will demonstrate your business values,  and the feedback that they leave regarding it can be quite more fruitful. Ask your existing clients to leave feedback about your services and make it a habit to reply to the reviews as it shows you are active and looking to improve your services as you process.
Conclusion
Follow our tips to help optimize your Google Business Profile and have a wonderful experience. If you need more help on how to leverage the power of an optimized Google Business Profile in your SEO campaign to increase your business's visibility in search results, feel free to reach out to our SEO expert consultants today.
---
by

admin_whitelabelseolab |