Have you ever wondered, how does that blog post of a website manage to rank No. 1 on Google? What is their strategy for getting their blog posts secure top rankings in Google search results? How can I write a blog that keeps ranking on Google?
If Google does not rank your post even after hours of effort, then it is normal to come up with such questions – we can see the frustration too. It even leads to an emotional breakdown sometimes when you see the quality of your blog is exceeding the quality of your competitor's blog on multiple parameters. But still, they are winners! Ranking and positioning at the top.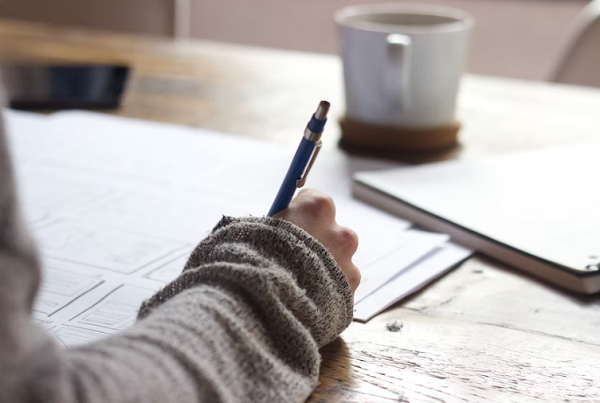 However, the magic lies in the text you used for the blog post and the way you present it to your audience so that they keep coming for more.
If you are trying to figure out "How to rank a blog that wins the Google search results in 2022 and onwards?", we are here to help.
Top 10 Excellent Google Ranking Methods in 2022
According to a study by Search Engine Journal, the click through rate (CTR) for top ranked websites is 25% on Google. Similarly, this percentage is 15% for posts ranking in 2nd position and around 2.5% for the remaining websites ranking in the top 10 for a specific keyword.
Hence, it's worthwhile to have your website ranked in at least the top 10, and these tips will help you make it happen.
1) Keyword Research is the Gateway
Some keywords are impossible to use for newly launched websites. For example – if you are planning to target your new website on "highly competitive" or "moderately competitive" keywords, it will not work.
Even if you are creating top-notch content and stuffing exceptional quality inside, it will not work because many websites with high Domain Authorities (DA) are battling for the given keyword.
For ranking a blog on Google, consider selecting a low-competitive keyword and forming content around it. But make sure they are trending—otherwise they merely get noticed.
2) Source: Information from Trusted Sites
Always source information for the blog from trusted and branded websites. In the end, Google is the decision-taker; its crawl robots actively monitor the truthfulness and fakeness of information provided.
They are smarter than you think!
The search engine will instantly detect the pluses and minuses of your post and may even eliminate it from the search. So keep this point in check.
3) Break It Down Into Headings
Always keep your work structured around headings (e.g., H1, H2, and H3). Headings of content must be meaningfully and smartly defined as over 80% of viewers have been found to be influenced by headings. They will read or move on from a blog if the headings aren't serving the purpose or have been unnecessarily stuffed.
4) Maintain the flow!
A compelling title can sometimes work better than the content itself. Thanks to the "Google Discover" or "Google Recommendation" feature, that extends the reach of a compelling title that grabs more clicks.
But make sure the information given within the content retains viewers till the end. The more your content retains viewers, the more Google will be eager to take it to the audience out there.
5) Consider featured snippets.
A blog post that ranks high effortlessly is an achievement, but how does it happen? Well, featured-snippets ready content is the answer. These information-packed small boxes are among the most prestigious organic results. Google highlights this snippet at the top of the search results because it itself trusts the information and its source.
If any of your websites appear in the featured snippet, congrats! It will increase CTR (Click Through Rate) and attract more traffic now. To have your blog posts in featured snippets, write quality content in simple words but avoid chaos!
6) For humans only!
Always prefer human-written content over content tools or software. Even more importantly, write content for humans and not for robots for the sake of ranking on Google.
It isn't Google, but the audience data that assists Google in determining the ideal position of your website. So write content that grabs viewers' attention and retains them till the end.
7) Keep it longer to rank higher!
Until or unless it is a news website, try publishing only long-form content on your website. By the term "long-form," we mean content with over 1000, 2000, or more words. Long and quality content gives a writer more room to cover information and put important keywords in. So give it priority.
8) Add CTA
CTA, or "Call To Action," can be a compelling keyword, line, or something else within the content that takes your viewer further down the page. With exceptionally short, to-the-point, and the right information combined, you can insert an amazing CTA that eliminates the requirement of SEO blog posts that rank in Google's 2022 guide.
9) Story-Based Content May Work!
If CTA isn't working out, write story-based content and get the viewer to it in a flow. This will not only keep your users engaged and reduce the bounce rate, but also keep them coming back to your website for more future contents.
10) Link-in and Link-out
Backlinks and internal linking pass traffic from one post or website to another. But consider putting only relevant links inside and outside the website with quality "Anchor Text" to avoid using black-hat SEO.
Final Words
Ranking a blog on Google must be easier after this guide. But if it is still a big hustle, get your post written by an expert or outsource it to a White Label SEO Agency.
---
by

admin_whitelabelseolab |