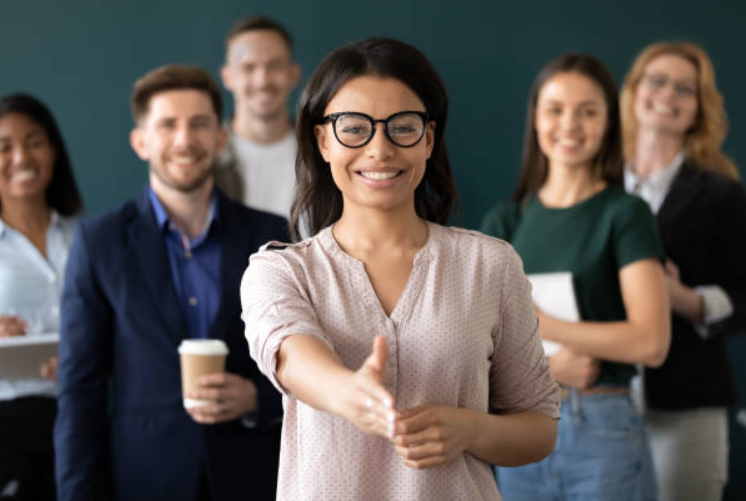 There comes a time when you are burning out those extra hours and yet you are somehow struggling to meet your client's SEO demands and requirements. It is however a standard problem that many digital marketing companies do face. And thus, you have to make reasonable adjustments to act accordingly and grow with it. For this purpose, this might be the right time to hire an SEO consultant since you might require a full fledged SEO agency which can fix this situation that your digital marketing agency is in.
If you are still in doubt and if you wish to grow as a digital marketing agency, then it might be the best time to hire an SEO agency for your business. When you go through such situations in the business, possible indications sometimes appear as signs you need an SEO agency. However, we hope that if you agree with all the signs mentioned in this blog, then we, White Label SEO Lab, will also help you to hire top SEO experts for your business.
But first, What is a White Label SEO agency?
In simple words, a white label SEO agency takes up the SEO work of the clients of another parent agency. Therefore, a white label SEO agency allows a company or business to outsource their client's SEO work back to them. This means that even without having any in-house team, many digital marketing agencies and companies can simply sign an agreement with an SEO agency, who'll then be responsible for and provide SEO services to their clients, and meanwhile, the digital marketing agency can focus on its core competency, specialization and developing other areas.
Furthermore, if you are looking to grow gradually then it is the best time to talk to an SEO agency as it gives an extra benefit wherein the reseller never discloses their identity to an agency's clients. The SEO agency will carry out the work, however, the digital marketing agency who are bringing the clients will enjoy all the credit. Hence, the term white label is used.
As a part of white label SEO services, all the client interactions and reportings are done under your brand name and all the credit goes to you. Significantly, your clients are never aware of this arrangement and they enjoy all the services as if your in house team were working for them.
Signs Your Marketing Agency Needs SEO Consultant
There are many things that are engulfed around digital marketing, but there are some signs and indications that may suggest you to hire an SEO agency for the same. You can find several articles on the internet stating as many as top 10 signs you need SEO help, but we here mention the most crucial ones that can help you with acquiring the best white label SEO agency for your services.
You are Trying To Persuade Things You Shouldn't Be doing:
Every Small and medium sized businesses have to outsource at some point or otherwise, they are simply blocking their growth. If you are too busy building links, writing content, and if that is not your skill set then you are actually spending time doing nothing.
No one likes unprofessional work and if you are someone who is not good at it, you shouldn't be persuading it anyway. Instead of this, giving it to an SEO Reseller or White Label Digital Marketing Agency who is an expert at providing such services is a much better approach. Using this way, you yield better results for your clients and you save up on your time and utilize it for doing something better or the things you are actually expert at.
If Your Services Are Not Upscaling:
If you are trying to upscale or increase your digital marketing and SEO related services but are unable to do so, then, a white label SEO agency might be the way to go.
Providing specialized SEO services to your clients can be a difficult job especially when you do not have the experience or the necessary skills. Digital marketing is such a huge domain with various services by its side. With an SEO agency working as your extended team, you get expert SEO services which you can then offer to your clients, thus, increasing your services graph and eventually the client base.
Unhealthy Relationships With Clients:
You need to deliver the optimal work because a good work just doesn't cut it in today's world. Your client base can grow unsatisfied and as a result, your relationships with your clients will suffer. At the same time, you will be so busy fixing this whole situation that you won't be able to acquire new clients. With all such losses by your side, you can't acquire anything new and hence what you have, even that you are about to lose. Worst case of all, your client retention rate could be dropping gradually day by day.
In such a situation, it is a wise decision that you divide your work with an SEO agency. This will help you give better services to your clients which will allow you to maintain your relationships with them and acquire new ones too along the way.
Final Thoughts
If you have kindly acknowledged all the signs mentioned in this blog, then it's the right time you switch to a white label SEO agency package. Working with an SEO agency might prove to be the right decision for your business from a financial perspective as well because of the numerous benefits SEO agency programs bring. You need to acquire a good one for your business and get going with the increase and growth of your business.
To learn more about white label SEO and how it works in your favor, feel free to book your free consultation with us today.
FAQ Section
Q: What is a white label SEO agency?
A: A white label SEO agency takes on the SEO work of another parent agency's clients, allowing the parent agency to outsource SEO services while focusing on their core competencies.
Q: Why should a digital marketing agency consider hiring an SEO agency?
A: Hiring an SEO agency can help a digital marketing agency scale its services, provide specialized SEO expertise, and maintain client satisfaction and relationships.
Q: When should a digital marketing agency consider hiring an SEO agency?
A: Signs that a digital marketing agency needs to hire an SEO agency include struggling with tasks outside their skill set, difficulties in upscaling services, and experiencing strained relationships with clients.
Q: How can a white label SEO agency benefit a digital marketing agency?
A: By partnering with a white label SEO agency, a digital marketing agency can offer expert SEO services under their own brand name, maintain client satisfaction, and expand their client base.
Q: What are the financial benefits of working with an SEO agency?
A: Collaborating with an SEO agency can bring numerous financial benefits, including cost savings, improved client retention rates, and the ability to focus on core competencies and business growth.
---
by

admin_whitelabelseolab |